We could not exist without the kind donations made to us. On the right are the current items that we require so that we can operate and serve our clients well.
If you would like to donate any of these items, you can donate in person to us, our address is Brighton Food Bank, Calvary Church Building, Stanley Road, Brighton, BN1 4NJ. Alternatively, you can donate online by placing an order with your favourite supermarket and have them deliver to us. Opening hours for us to receive those deliveries are 9am - 5pm, Monday, Tuesday, Thursday, and Friday.
Please avoid donating alcohol and out of date items.
If you are able to donate directly, we would appreciate fresh fruit and vegetables.
Birthday Gifts
Fuel the Food Bank - donating your Winter Fuel Allowance
Cash for Start Up Home Pack - A donation of only £82 will enable a client to have the essentials to set up their home.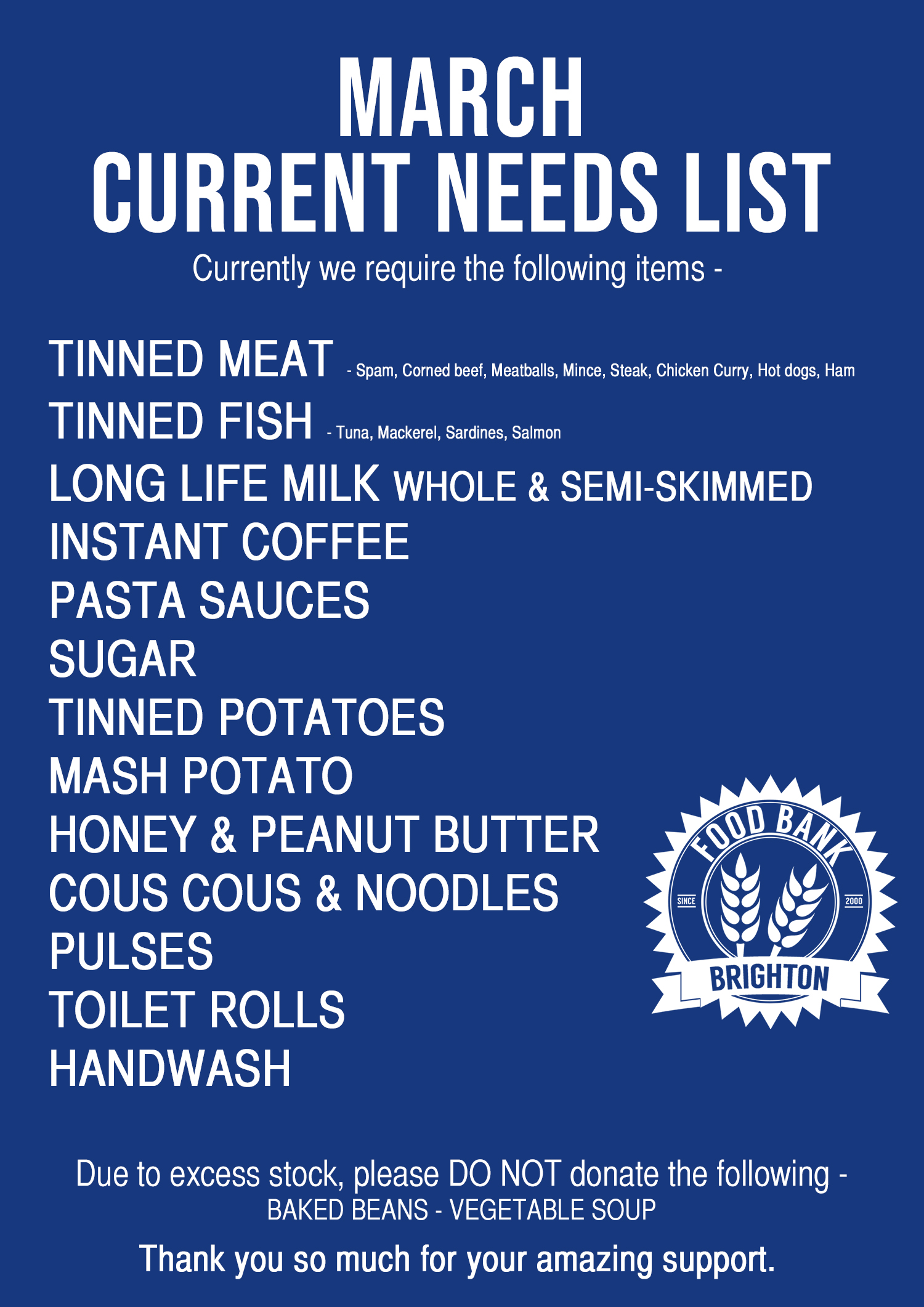 Click the button below to donate money. Please be aware we are part of Brighton and Hove City Mission charity and you will see this when visiting the page, please be aware all money donated will go directly to the the food bank.
Donate Money